Milena Oesterreicher O'Connor was born in Manhattan, the first of Arthur and Tybee Oesterreicher's five children. She was joined in childhood by sisters Suzanne and Jennie, and brothers Brian and Harry. The five remained close friends and confidantes, even when their life stories later took them to opposite coasts and on separate journeys. She was the beloved wife of husband Kevin, who fell in love with her - and she him - after they met at a contra dance in Concord, Massachusetts in December 1990. The two married in April 1992, and their daughter, Corey, was born in May 1994.

Milena was a force to be reckoned with. In childhood, she was an adventurer and a leader, the first to come up with a game to play or a wild caper to delight her sisters and friends. She traveled through Europe while in high school and saw most of the United States while touring the country with her mother and brothers in a motor home from fall 1977 through spring 1978. She studied at Tulane University in New Orleans before transferring to Eastern Washington University in Cheney, Washington, where she completed a BA degree in Sociology in May 1981.

After graduation, Milena worked at Yellowstone National Park, later moving to New York City and then the Boston area. After working in accounting and bookkeeping for several years, she went back to school and earned a Masters in Management of Human Services degree at the Heller School of Brandeis University. Her employers in Massachusetts included Marty's Liquors, Garber Travel, the Commonwealth of Massachusetts, and the Woburn Council of Social Concern.

Milena was a talented writer and photographer who loved folk music, movies, traveling, cooking, and beating her family at cards and board games whenever she could. As recently as this past spring, she was still unbeatable at Masterpiece (an art-auction board game), and she knew it!

She fought a neurological disorder for over two decades before dying of mitochondrial myopathy - a rare form of adult-onset muscular dystrophy. As her illness progressed, Kevin was her devoted caregiver, providing constant love and support while also pursuing a wide range of medical and mechanical supports that allowed her to remain at home with her family. Corey was the light of her life, a great source of comfort and joy. With her beautiful smile, adventurous soul, quick intelligence, and a face just like Milena's, she truly is her mother's daughter.

Milena died as she had lived, bravely and with love. We will carry her in our hearts always.

click on images to see full size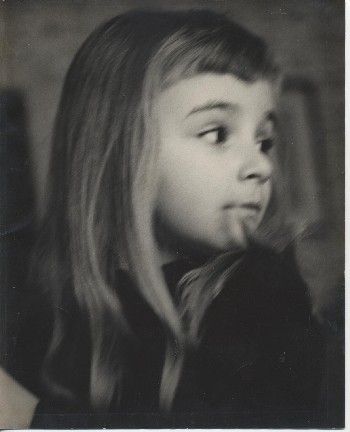 On December 4, 2008, Milena's birthday, I retrieved a box of photos and letters that had been saved by our father, Arthur Oesterreicher.

Our brother Brian and I pored through these, and found some wonderful mementos from various periods in Milena's young life.

I have presented some of these here as a memorial to Milena: beloved sister, adoring daughter, loving wife and mother.

I love you, Milena!

~ Harry